Our Story
Vijaya and Anil are both software engineers who returned from the US to India in 2008 with young children. They were appalled by the poor quality of software used by highly reputed schools that their kids attended until 2018 and ultimately decided to fix it with a world class school administration software as part of their entrepreneurial journey. A BITS Pilani graduate, with about 30 years of software development experience Anil runs the product and customer teams. An ex-Google employee, with about 20 years of software development experience, Vijaya runs the engineering team.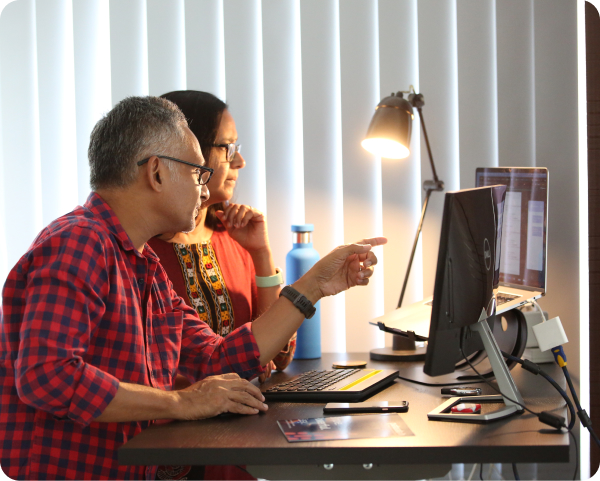 Build simple and powerful solutions
for schools that can be used and
customised without our involvement
while providing unmatched support resulting in a delightful experience for all our users
Our Team
Vijaya Machavolu
Co-Founder,
Director - Engineering
Anil Mangalampalli
Co-Founder
Director - Product
Shashank Pathakunta
Director - Sales
Venu Kumbham
Senior Software Engineer
Pavan Pasupuleti
Senior Test Engineer
Sailusha Garikipati
Executive- Customer Success
Madhavi Adabala
Software Engineer
Emmanuel Phenihas Krupa
Executive - Business Development
Niteesh P Kumar
Executive - Business Development
Japhanya Naliganti
Software Engineer
Our Value Drivers
Clear visioned
We are a team passionate about solving problems innovatively, providing an unmatched user experience and proactively supporting our customers.
Built by industry experts
Our team is led by BITSians and ex-Googlers constantly working to upgrade and simplify the software. They are complemented by strong and efficient customer success team.
Advised and guided by schools
patasala.in works hand-in-hand with teachers, principals and administrators of different schools. We constantly take feedback and watch emerging trends to improve the user experience.